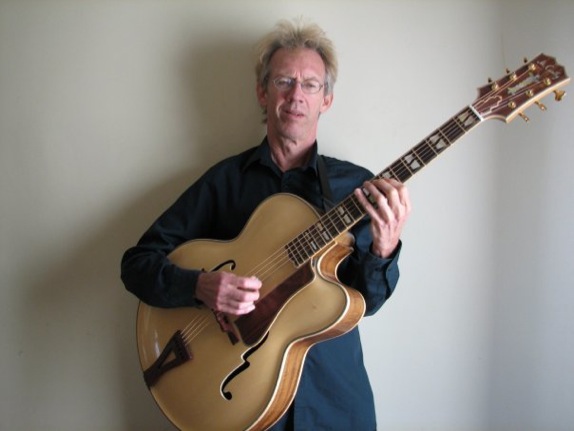 Mark Holzinger
recorded parts of his latest solo album using a Skylark prototype, and he has been kind enough to make available some samples here.
I really like the tone that Mark pulls out of Skylark. Please check out his site by clicking on the link on his name (above). If you get a chance to hear him perform live, you will not be disappointed. I like his live trio and quartet repertoire very much, and for that, for now at least, you will just have to go hear him live!
Can't Help Falling In Love
By George Weiss, Hugo Peretti and Luigi Creatore (1961).
Imagine
Words and music by John Lennon (1971).
My Girl
The Temptations (1964). Written and produced by Smokey Robinson and Ronald White.
Something
The Beatles (1969). Words and music by George Harrison.
Surf Medley
Pipeline, Theme From Dr. No, Miserlou, Wipeout, and fragments from several other songs.
What Is This Thing Called Love
Words and music by Cole Porter (1929), from the musical Wake Up and Dream.
Goodbye Yellow Brick Road
By Elton John and Bernie Taupin (1973).