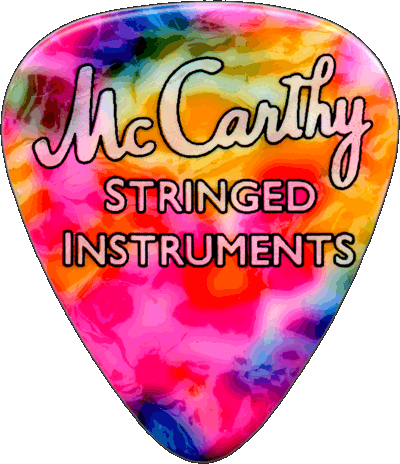 Picks were ordered from
"The Pick Guy"
; rainbow confetti celluloid in a variety of gauges.
These were very popular with people that stopped by our exhibit at the 2009
Healdsburg Guitar Festival
, August 14-16.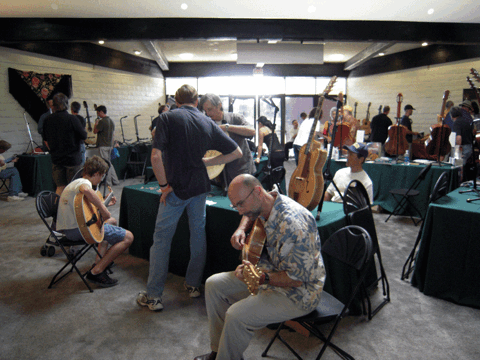 Michael described his integrally carved curvilinear tone bars and other features to hundreds of interested attendees.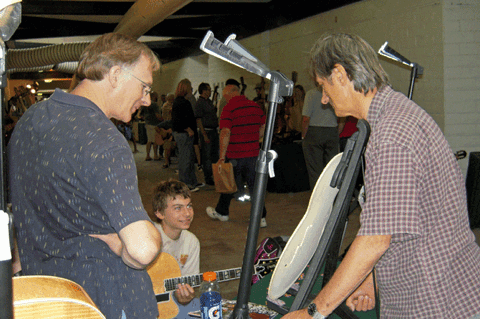 There was quite a lot of diversity among the players who stopped by.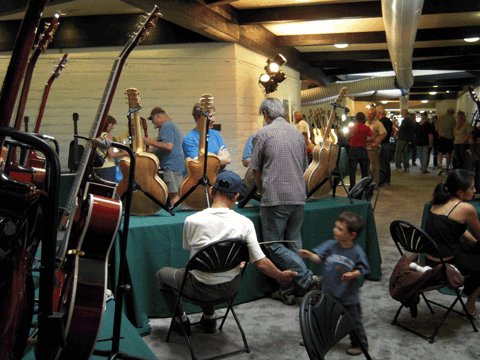 We were lucky to have been given an excellent location.
Jeffrey Burr gave an inspiring demo concert using all three guitars we had at the show.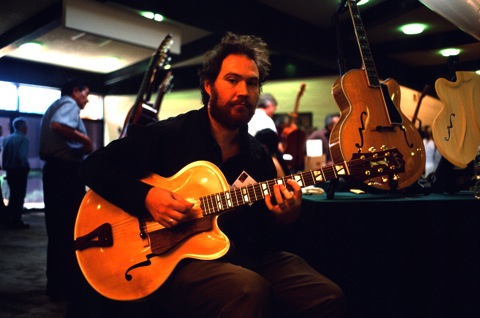 Jeffrey at our booth.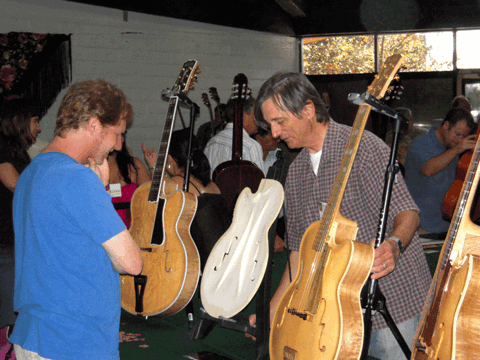 Our top display, and three different guitar sizes attracted a lot of attention.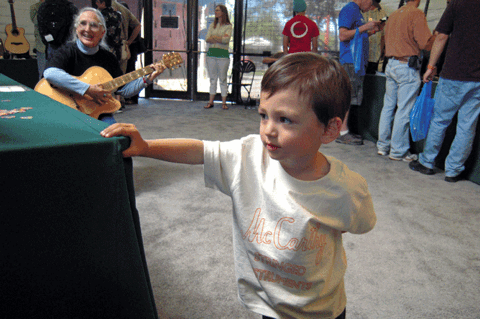 Taro McCarthy thinking about his next move.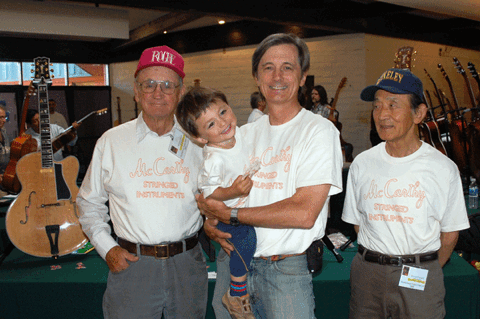 Part of the McCarthy Stringed Instruments crew, left to right: Bill, Taro and Michael McCarthy, Hisao Tsukamoto.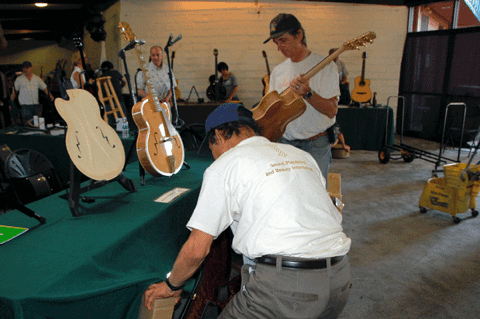 Packing up after a successful show. See you next time!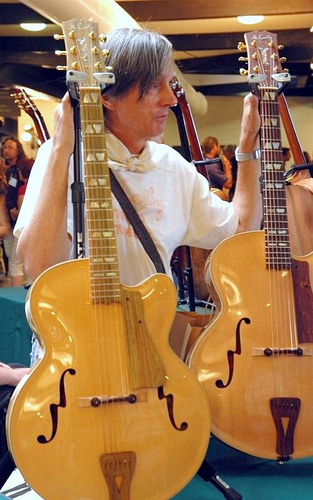 This is from a flickr
photo gallery
by Layne Russell ("Apple Crisp").