The 2010 Montreal Guitar Show has come and gone (July 2nd, 3rd and 4th). I had a great experience there, with a nearly constant stream of attendees and other luthiers asking questions. Everyone wanted to know something about the integrally carved curvilinear tone bars, and the Q-Tuner pickup. Jacques, Arno, Sandrine and all of their team do a great job. I made many new friends, heard some terrific music, and learned a lot. I am very much looking forward to next year. Only one thing left to be desired, I did not take any pictures or video. If you have any content or comments for me from the 2010 Montreal Guitar show, please email me via my Contact page. Thank you very much!
From an MGS facebook album: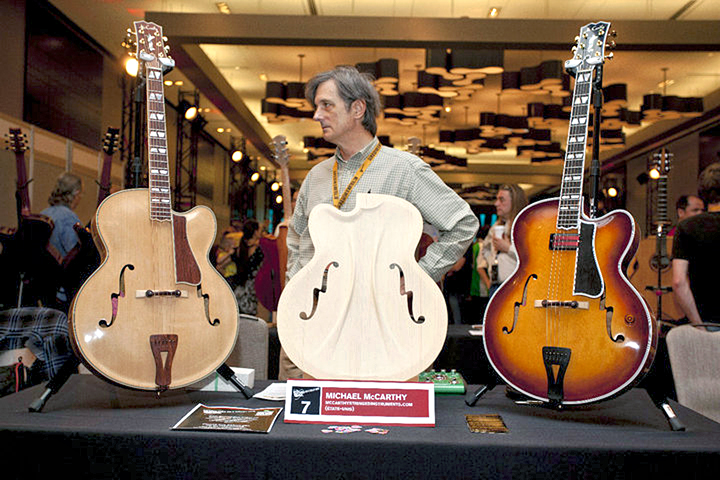 A
17" Skylark (#9)
on the left, an 18" Skylark
top
in the middle, and a
17" Pannonica (#8)
on the right.
From a
Premier Guitar Gallery
: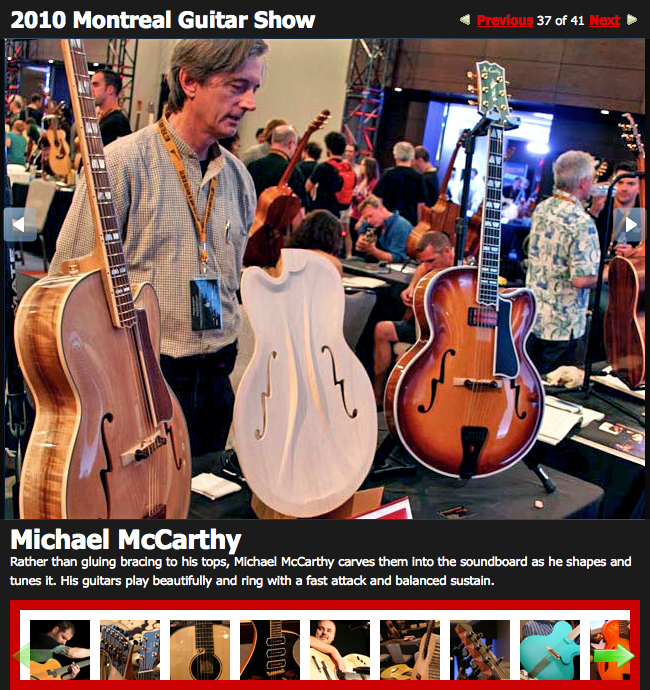 You can read the Premier Guitar magazine article about the Montreal Guitar Show
here
.
LaGuitare.com has
complete coverage
of all the luthiers at the Montreal Guitar Show.
You can read some comments by people that saw or played my instruments in Montreal on the
Comments
page.
Video by David Wren
; he walked by me right at 6:24.